NeoDen YY1 Pick and Place Machine
Product Detail
FAQ
Product Tags
NeoDen YY1 Pick and Place Machine
Description
1. The newly-designed stick feeder with its compact shape, is perfectly compatible with the tape feeder system.
2. Supports bulk component feeder,strip feeder and IC tray feeder.
3. Newly designed software system & UI for visual programming and placement, which allows fast programming on the machine, friendly interface & easy operation.
4. Works in a near-perfect silent mode, making it a green and pollution-free pick and place machine.
5. Equipped with a vacuum detection function,can set standard vacuum detection values on placement head flexibly, all information can be displayed visually on the placement head.
Product name                                  

NeoDen YY1 Pick and Place Machine                             

Placement Rate

Vision On: 3,000CPH

Vision Off: 4,000CPH

Model

NeoDen YY1

Feeder Capacity

Tape Feeder: 52 (all 8mm)

Stick Feeder: 4

Flexible Feeder: 28

Bulk Feeder: 19

Machine Style

Single Gantry With 2 Heads

Component Range

Smallest Size: 0201

Largest Size: 18x18mm

Max Height: 12mm

Alignment

Vision & Vacuum

External Dimensions(mm)                           

Machine Size: 643(L)x530(W)x601(H)

Packing Size: 700(L)x580(W)x585(H) (Wooden box)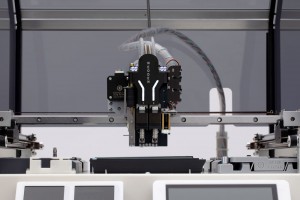 Vacuum Detection
Can set standard vacuum detection values on placement head flexibly,
all information can be displayed visually on the placement head.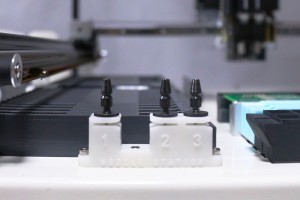 Auto Nozzle Changer
It has 3 slots for nozzles replacement,
which realizes maximum optimum of nozzles and achieve higher continuity of production.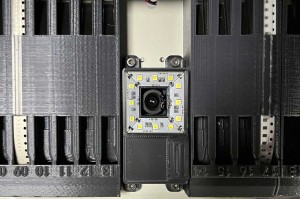 Dual vision system with built-in IC
Independent high-definition & high-speed dual vision recognition systems,
the speed of processing components' photos becomes more efficient and accurate.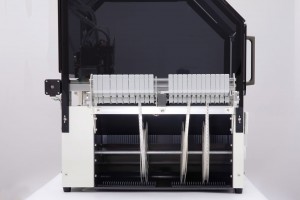 Powerful magazines
Easy to install and replace tape reels conveniently,
ensure the most excellence solution among all of the entry level machines with lower budget but higher stability.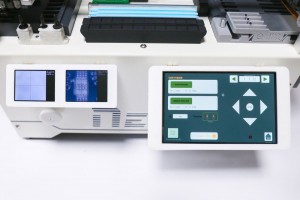 User friendly touch screen
High-definition capacitive touch screen,
adjusted up and down to meet the needs of different viewing angles and enhance the user experiences.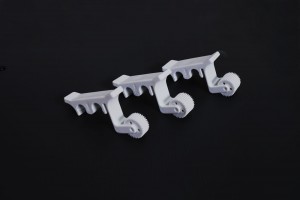 Brand new patented peeling gadget
It's simple but functional, it's easy to install and flexible to remove.
Compared with the peelers of TM240A, it doesn't need to collect wasted film.
Our Service
Provide product instructions
YouTube video tutorials
Experienced after-sales technicians, 24 hours online service
With our own manufactory and more than 10 years of experience in SMT industry
We can provide customers with the most cost-effective products.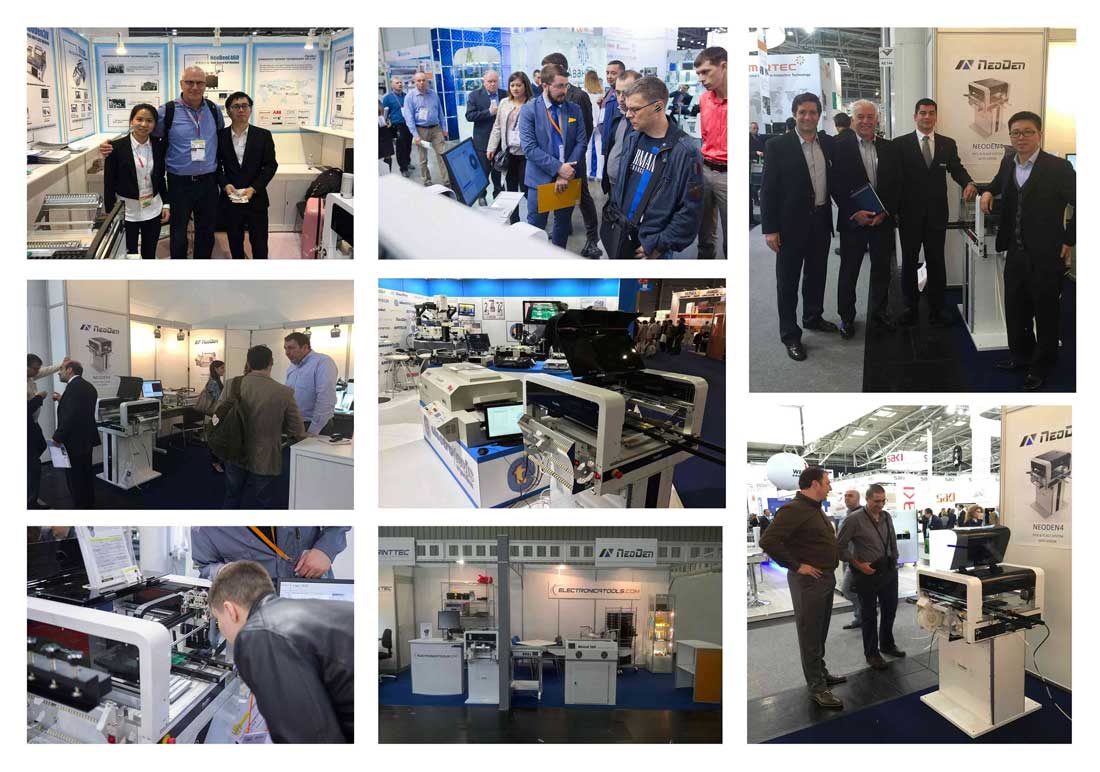 If you need, please feel free to contact us for more information.
Q1: How can I place an order?
A: You can contact any of our sales person for an order.
Please provide the details of your requirements as clear as possible.
So we can send you the offer at the first time.
For designing or further discussion, it is better to contact us with Skype, TradeManger or QQ or WhatsApp or other instant ways, in case of any delays.
Q2: How far is your factory from the airport and train station?
A: From airport about 2 hours by car, and from train station about 30 minutes.
We can pick up you.
What Our Customers Say about YY1 SMT Machine?


"It's actually much more intuitive to program and use.
The 3d printed parts are of very good quality and seem to have great layer adhesion."
"We bought a Neoden4 when they were still pretty new and now also jumped on a YY1 as a backup machine.
YY1 arrived quickly and setup was pretty easy.
If you are looking for shorter feeder setup time and higher accuracy you have to invest quite a bit more. For prototyping the YY1 is the right choice and I'm sure we will have some fun with it."
---
Previous:
NeoDen10 Automatic PCB Assembly Machine
Next:
NeoDen YY1 SMT Machine
---
Q1: What products you sell?
A: Our company deal in the following products:
SMT equipment
SMT accessories: Feeders, Feeder parts
SMT nozzles, nozzle cleaning machine, nozzle filter
Q2: When can I get the quotation? 
A: We usually quote within 8 hours after we get your inquiry. If you are very urgent to get the price, please tell us so that we will regard your inquiry priority.
Q3: Can l visit your factory? 
A: By all means, we warmly welcome your arrival, Before you take off from your country, please let us know. We will show you the way and arrange time to pick you up if possible. 
Send your message to us:
Write your message here and send it to us