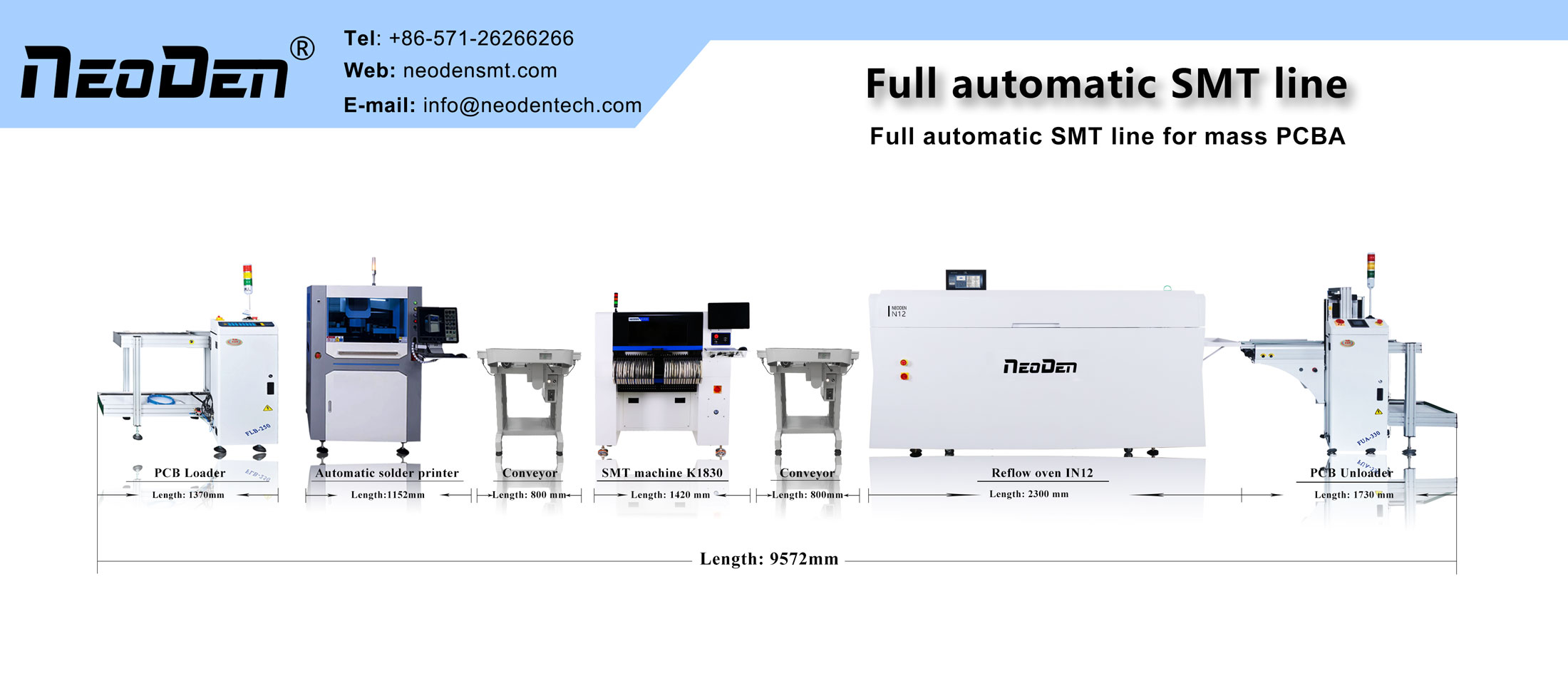 In SMT machine production line, the PCB board needs component mounting, the use of PCB board and the way of inset will usually affect our SMT components in the process of. So how should we handle and use PCB in pick and place machine, please see the following:
Panel sizes: All machines have specified maximum and minimum panel sizes that can be machined.
Reference Marks: Reference marks are simple shapes in the wiring layer of a printed circuit board, the placement of these shapes should not be confused with other aspects of the board design.
When designing printed circuit boards, the components are usually placed near the edges. Therefore, due to the PCB processing mechanism in various machines, the PCB panel processing is very important.
The SMT mount machine vision system uses reference markers to ensure that all components are properly positioned. When aligning the PCB with the machine, it is recommended to use the farthest reference point for maximum accuracy, and it is recommended to use three reference points to determine if the PCB is properly loaded.
Component size and location Crowded designs may place smaller components near larger components, which needs to be taken into account when generating the placement program. All the smaller components need to be placed in front of the larger components to ensure that they are not disturbed – placing SMT machine program optimization software usually takes this into account.
In the SMT pick and place machine we need to correct the use and processing of PCB board, we want to reasonable configuration, must be careful to carry out the task, so as to let our profit maximization.
---
Post time: Apr-07-2021